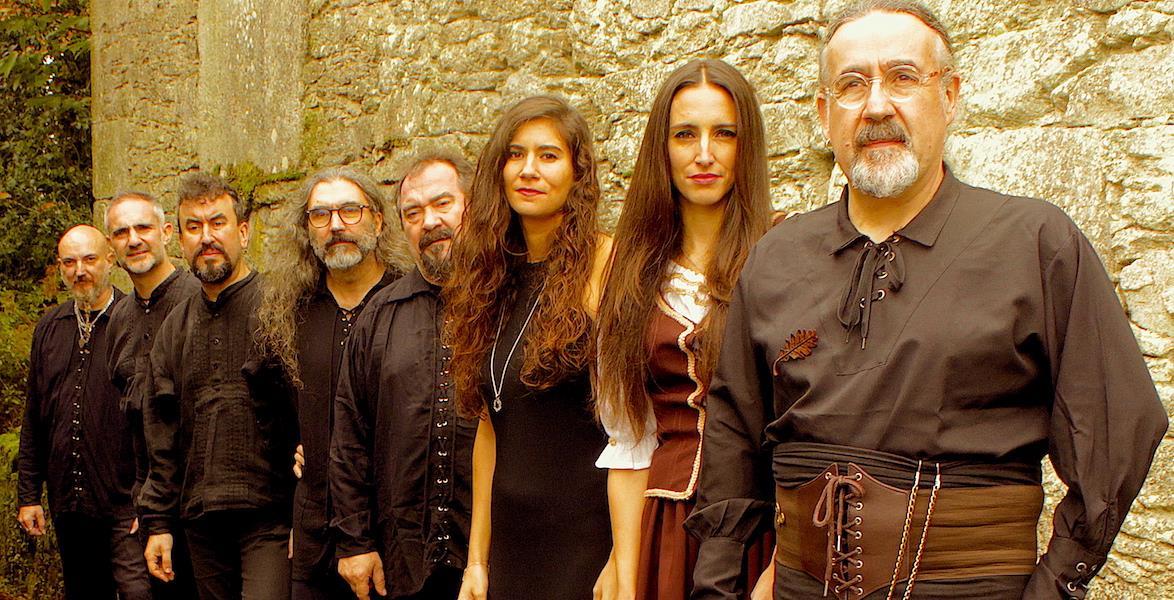 Luar Na Lubre was founded in 1986 with the aim of promoting and publicising Galician music and culture. After three decades of successful career, 19 albums released, and more than 1,500 concerts in more than 30 countries, they have become one of the most international and reference groups in folk music.
Consistency and fidelity to the folk universe define their work, since the release of their first album, 'O son do ar', a song that came versioning Mike Oldfield, they have stood out for offering its own sound inspired by Galician music. A work that is reflected in each of the albums published by the group led by Bieito Romero: Beira Atlántica (1990); Ara Solis (1993), Plenilunio (1997), Cabo do mundo (1999); XV Aniversario (2001); Espiral (2002); Hai un paraíso (2004); Saudade (2005), Camiños do fin da terra (2007); Ao Vivo (2009); Solsticio (2010), Sons da Lubre nas Noites de Luar (2012), Mar Maior (2012); Torre de Breoghan (2014), Extramundi (2015), XXX Aniversario (2016) y Ribeira Sacra (2018), Vieiras e vieiros. Historias de peregrinos (2020).
Their music, with its own recognized and consolidated identity, is now part of the collective heritage. After the success of their previous album, they return to the stage to launch 'Vieiras e vieiros. Historias de Peregrinos' (2020), an album that visualizes the artistic, cultural and natural footprint of the ancient 'path of the stars', through the stories of those who, with scallops, walked their paths: pilgrims.